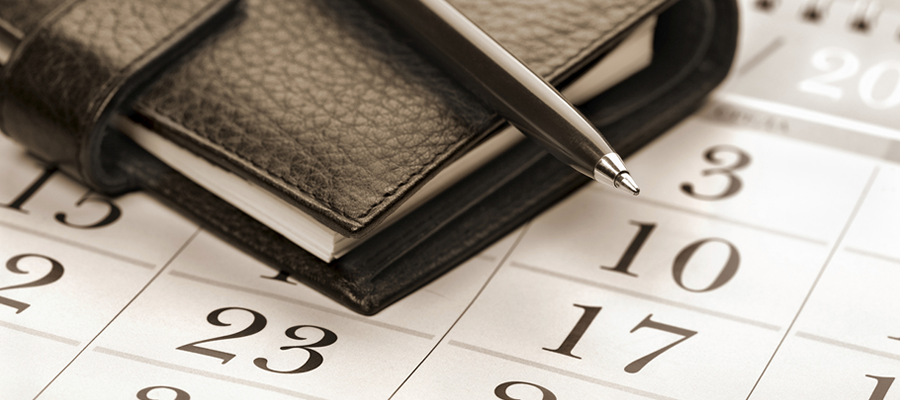 1.  New Direction in Film & Video content
This objective is aimed primarily at redressing the current situation where the content of movies are not encouraging, concentrating more on the promotion of negative stereotypes. Urgent need to focus more on themes and stories reflecting other positive aspects of Nigerian life
STRATEGIES:
1.1 In concert with the NFC and industry groups, especially Guilds of Directors, Producers, and scriptwriters, evolve a new culture of thematic movies promoting Nigeria, other positive values
1.2 Provide guidance and funding for script development based on identified themes
1.3 Promote and drive professionalism in content development, focused on the image Nigeria project with relevant stakeholders
1.4 Promote the project through special events and activities, as well as through the mass media.
1.5 Offer incentives and rewards to outstanding producers who best fulfill the objectives
2.   Significantly reduce the number of objectionable movies in the market
The objective of the NFVCB is to ensure that all movies available in Nigeria go through our censorship and classification guidelines. Majority of Nigerian movies depict aspects of our national life which often reinforce the negative stereotypes of Nigerians, as "loud, brash, fetish, corrupt, and violent people"
STRATEGIES:
2.1 Refuse classification for movies that reinforce or project negative stereotypes about Nigeria and Nigerians.
2.2 Employ a sliding censorship fee system, charging lower fees for movies with defined advocacy themes, such as childrens' movies, etc
2.3 Be more proactive in censorship, and monitoring enforcement of classification rules
3.   Improve standards of professionalism in film production
This objective is aimed at identifying the serious gaps in professionalism in all aspects of the Nigerian movie industry, such as script writing, production, marketing, and distribution. These gaps have led to the poor quality production, absence of personal and social responsibility for movies produced and an absence of formal investment into the sector.
STRATEGIES:
3.1 Set defined standards for movie production in concert with NFC, and the various industry guilds
3.2 New guideline which bans submission of movies by producers who are not members of MOPPICON, or guilds under it.
3.3 Organise training programmes focusing on new content development, aimed at institutionalizing international best practices in film production
3.4 Organise International conference on film censorship/classification: impact on society & Development.
4.   To manage the classification system to time, cost and quality standards
NFVCB is obliged to meet time standards for our censorship and classification decisions. The cost of making classification decisions is recovered from clients and our efficiency is subject to scrutiny. Our credibility is dependent upon consistency in our decision-making, which still needs to reflect evolving community standards.
STRATEGIES:
4.1 In cooperation with clients, streamline procedures to provide timely decisions within the legislative framework.
4.2 Ensure that clients receive value for money without compromising classification decisions.
4.3 Maintain high quality classification standards through effective knowledge management.
4.4 Launch new IT based work flow process
4.5 Involve Stakeholders in developing new censorship classification guidelines
5.  To enhance confidence in, and utilization of, NFVCB classification systems among existing and potential clients
This objective addresses our relationships with key government and industry stakeholders. It addresses the requirement to effectively and efficiently service the expectation from government, media convergence and NFVCB communication with other industry, consumer and classification bodies.
STRATEGIES:
5.1 Improve the working environment of the NFVCB, adequate infrastructure, logistics and human resources.
5.2 Provide briefing, policy and legislative services to the Government.
5.3 Improve the NFVCB relationships with existing and potential clients.
5.4 Establish the NFVCB Consultative forum based on the six geo-political zones, as well as a national consultative body drawn from zonal representation
5.5 Understand emerging product and technology to identify potential clients and industry, technology and communication trends.
6.  To enhance community understanding of, and confidence in, classification systems and outcomes
This objective addresses the requirements that decisions of the Board reflect community standards, and that our communities are aware of the NFVCB's role and the implications of its classification decisions.
STRATEGIES:
6.1 Expand zonal structure to six based on the geo-political zones, inaugurate the NFVCB zonal consultative forum to assist formulation and review of the guidelines for censorship and classification.
6.2 Identify and develop avenues for dissemination of NFVCB information. Involve local media and schools, PTA's etc in the communication of the classification decisions, etc.
6.3 Establish an informal community involvement in the preview of movies submitted.
6.4 Establish and communicate clearly the NFVCB service charter to all relevant stakeholders – industry, public and government
7.  To provide access to information that clearly sets out roles and responsibilities, work processes, basis for classification decisions and emerging issues
This objective is directed towards ensuring that NFVCB and support staff are appropriately resourced and that they have the information and support to perform their roles and optimise their contribution to the broader objectives of the NFVCB.
STRATEGIES:
7.1 Develop and maintain practical information resources relevant and appropriate to external interested parties and internal users.
7.2 Establish more effective internal communication within the NFVCB
7.3 Establish arrangements for all NFVCB staff to have convenient access to information (held on files and stored electronically) that they require in the course of their work.
7.4 Improve NFVCB handling of external enquiries.
8.  To provide NFVCB staff with the skills and support to maximise their contribution to the organisation
This objective is directed toward ensuring that people requiring information relating to the activities or operation of the NFVCB are able to access accurate information in a convenient, timely manner.
STRATEGIES:
8.1 Establish, as an integral part of working at the NFVCB, an induction, training and orientation policy and process.
8.2 Organise training programmes in concert with the NFI, other agencies.
8.3 Establish, as an integral part of working at the NFVCB, a comprehensive and effective performance management system.
8.4 Establish appropriate arrangements for the timely recruitment of staff.
8.5 Maintain appropriate terms and conditions for the employment of NFVCB staff.